The first and most enduring award for LGBTQIA+ books is the Stonewall Book Awards, sponsored by the American Library Association's Rainbow Round Table (formerly the Gay, Lesbian, Bisexual, and Transgender Round Table). Since Isabel Miller's Patience and Sarah received the first award in 1971, many other books have been honored for exceptional merit relating to the gay/lesbian/bisexual/transgender experience.
Stonewall Book Award Books @ MTC Library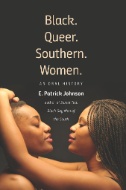 Black. Queer. Southern. Women an oral history
by Patrick E. Johnson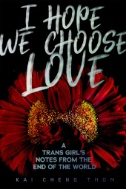 I Hope We Choose Love : A Trans Girl's Notes From the End of the World
by Kai Cheng Thom
How We Fight for Our Lives : A Memoir
by Saeed Jones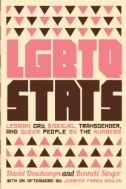 LGBTQ Stats : Lesbian, Gay, Bisexual, Transgender, and Queer People by the Numbers
by David Deschamps & Bennett L. Singer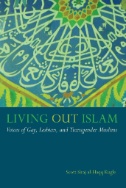 Living Out Islam : Voices of Gay, Lesbian, and Transgender Muslims
by Scott Alan Kugle
She/He/They/Me : For the Sisters, Misters, and Binary Resisters
by Robyn Ryle
---
The Lambda Literary Awards were born in 1989. The purpose of the Awards in the early years was to identify and celebrate the best lesbian and gay books in the year of their publication. The Awards gave national visibility to a literature that had established a firm if nascent beachhead through a network of dynamic lesbian and gay publishers and bookstores springing up across America. Since their inception, the Lambda Literary Awards ceremony has consistently drawn an audience representing every facet of publishing.
Lambda Literary Award Books @ MTC Library
The Delectable Negro : Human Consumption and Homoeroticism Within US Slave Culture
by Vincent Woodard, Justin A. Joyce, & Dwight A. McBride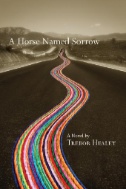 by Trebor Healey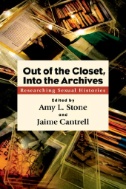 Out of the Closet, Into the Archives : Researching Sexual Histories
by Jaime Cantrell & Amy L. Stone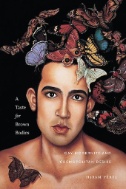 A Taste for Brown Bodies : Gay Modernity and Cosmopolitan Desire
by Hiram Pérez